Hey Babe!
I'm Kimberly Brophy: Creator and Founder of Naked Glow, tan addict & tannosuir. Naked Glow is a business owned and run by women for women and I want to let you in on my secret, the main reason I created Naked Glow, to me every body is beautiful, so I wanted to create something for everybody that makes them feel even more beautiful, confident, and sexy in their own skin.
I created this self-tanning collection based on what is important to me and for my skin; hydration, replenishment, looking and feeling good naked and of course that bronzed glow! With years of trialing and testing all different types of tans from wipes to lotions from too yellow to too orange, and of course been a complete tanaholic i knew exactly what type of formula i wanted and what shades the market needed and that was how Naked Glow was created.
My mission is to help my customers feel good naked. Feel confident. Feel strong. Fake tanning is transformative for both the mind and body, we all know what I'm talking about. 1 layer of self-tanner and you feel empowered. There's nothing like feeling content with who you are. With Naked Glow you can feel happy each time you look in the mirror, whether it's when you're dressed up to the nines or climbing into bed in your pajamas, you feel good.
Naked Glow can be achieved by everyone anywhere and we can ultimately Glow Differently.... with Naked Glow.
Kimberly x
Combining skincare and self-tanning ingredients Naked Glow utilizes the most skin nourishing ingredients in all our formulas to create the perfect balance between healthy hydrated and glowing skin.
Suitable for all skin types of Naked Glow boasts many skin benefits and creates the perfect shade for you! Not only does this weightless mousse glide onto your skin easily but it wears off just as easy and naturally, with no tan like smell and buildable coverage to create the perfect tan color for you.
Naked Glow is ultimately a product designed to make you feel your very best, even when needing that extra glow, us gals tend to love! It is hydrating and delivers immediate show-stopping results while leaving skin with a seamless finish.
Our ethos We work with real women, real bodies, real beauty! We aim to accentuate your natural beauty by giving you that extra glow.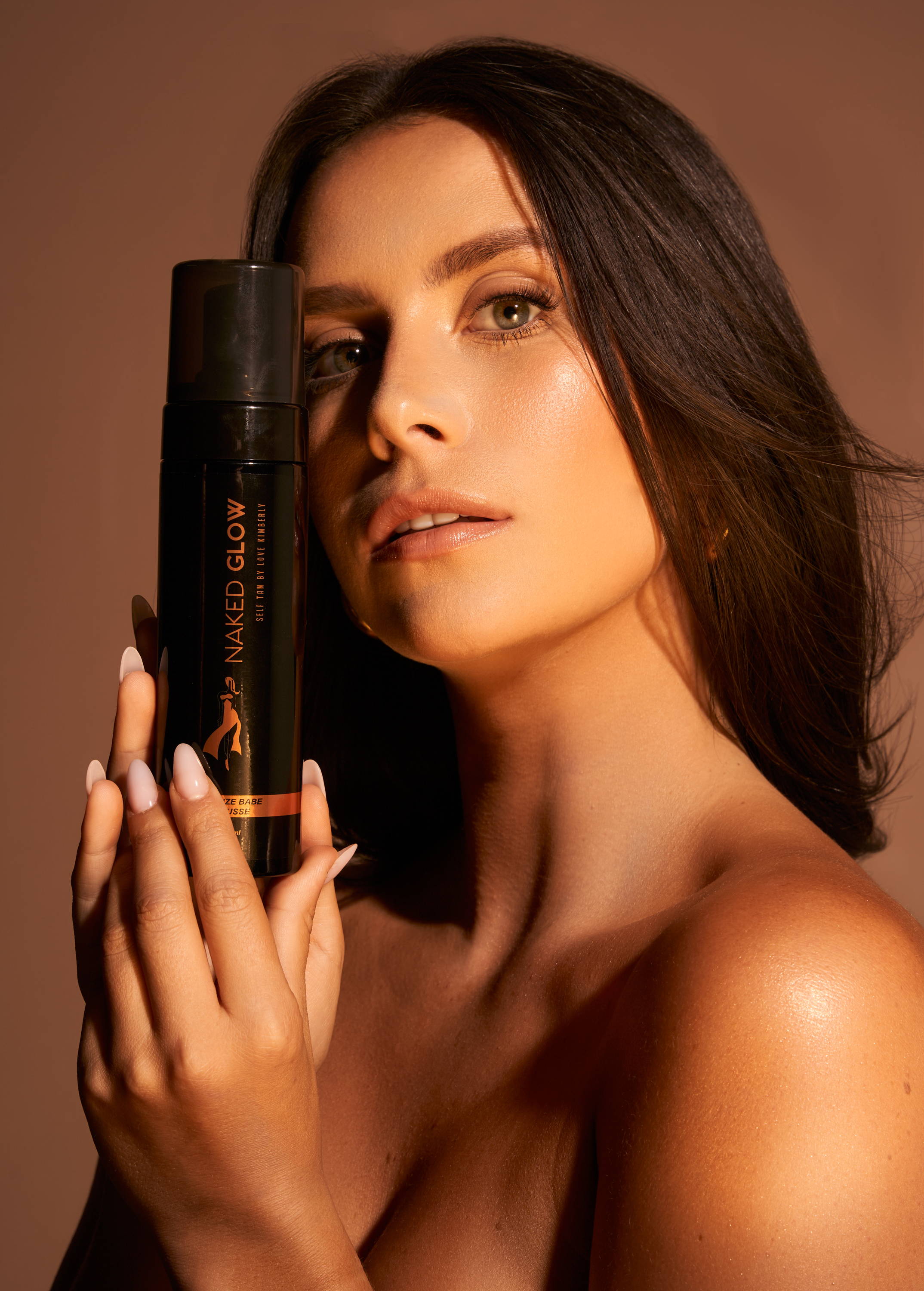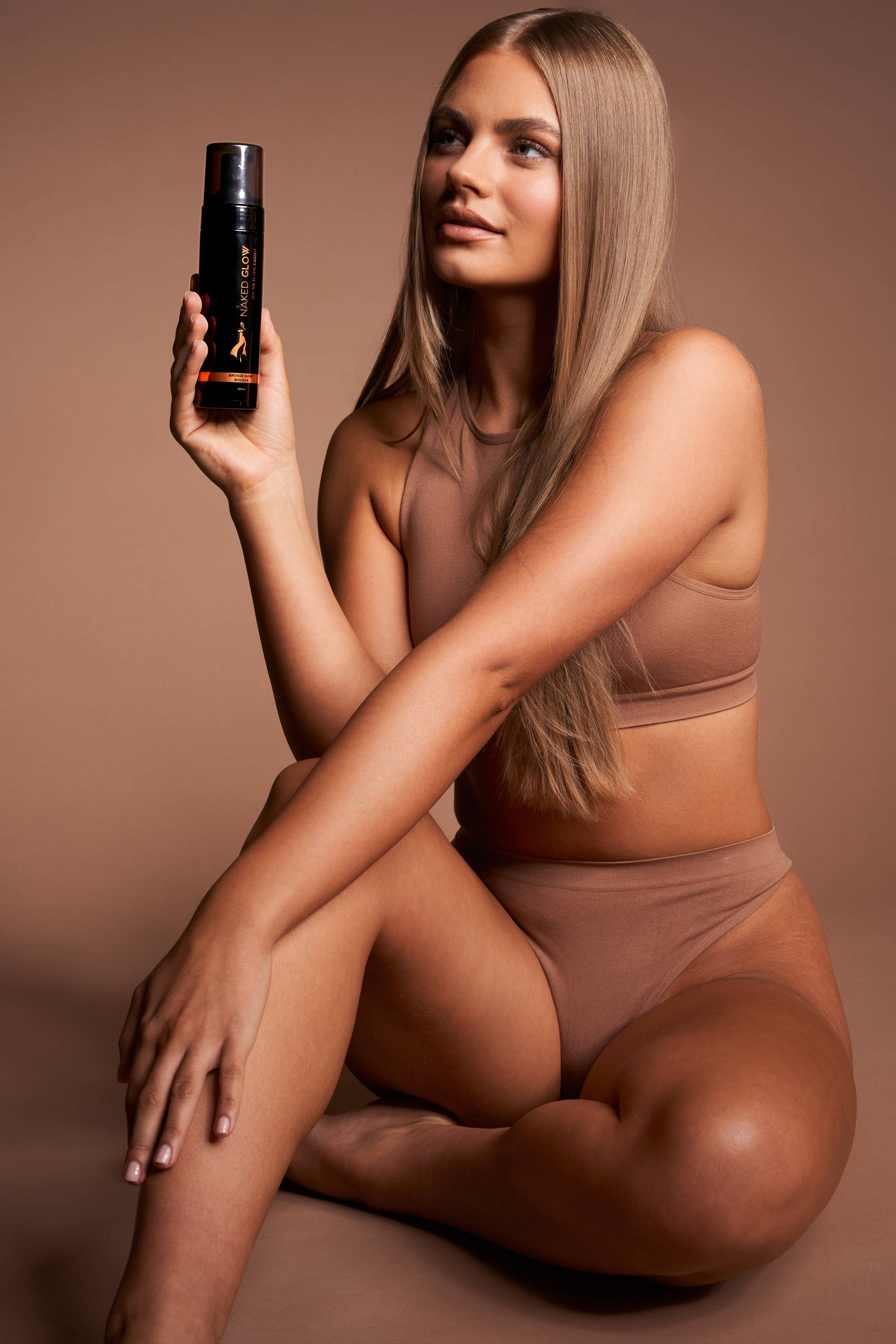 Improving Your Skins complexion -We Aim to enhance your naked beauty , with our self tanner both for face and body. We all hates spots, wrinkles and any other imperfections we may have on our face. Fake tan is a great help in hiding our skin blemishes. Our range of products will assist in making these blemishes beautiful
Safer alternative to UV Rays- its no secret that too much UV Rays can be damaging to your skin and cause premature ageing. So we have created a tan for our customers with a color so realistic that others will ask where you holidayed. Get that holiday hue all year round with our mousse.
Skin benefits – Our Naked Glow Mousse contains many skin enhancing ingredients such as Vitamin E and Aloe Vera which have been proven to improve skin complexion and radiance. Our hydrating tan leaves skin golden and dries in second.
Looking like a Greek Goddess – Well this really is the main reason and the main benefit of fake tan which is to get a flawless tan all us ladies will agree right ? There is nothing better than waking up with a nice olive complexion. Everything looks better with a tan, a tan makes you appear slimmer and more toned. But not only that, you feel better mentally.
Improves Self Confidence –We seriously believe a tan makes us women feel on top of the world when we have a nice healthy glow. And at #NakedGlow we aim to help create that flawless complexion look when you know that your tan looks a great color nothing feels better ! As the saying goes "Life is better with a tan"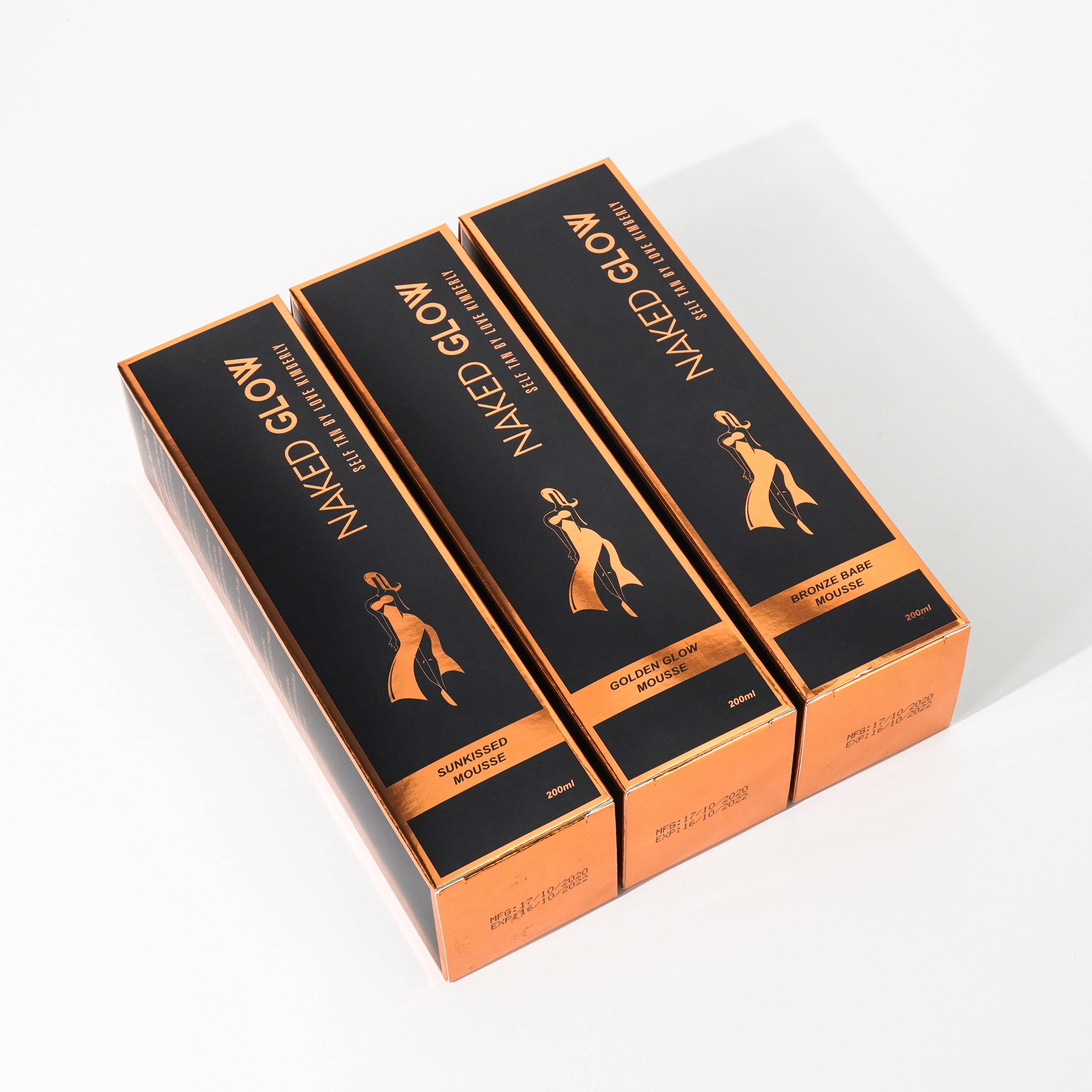 Quality & Excellence
We are committed to delivering high-quality products that match your skin needs. Naked Glow is available in three shades – Sunkissed Skin Luxurious Mousse, Golden Glow Luxurious Mousse and Bronze Babe Luxurious Mousse. Each of these products leaves your skin with a seamless finish all year round. With our wide range of products, you can rest assured you will do away with wrinkles and other imperfections on your face and body.
Customer Service
We are a customer-focused company. We are determined to listen to every detail of our clients' needs and delivering tanning products that not only enhance their beauty but also boosts their self-confidence, making them stand out in a crowd.
Exceptional Ingredients
At Naked Glow, our wide selection of products contains high-quality, natural, and approved ingredients that deliver seamless results. Some of these ingredients include Vitamin E, which protects you against the harmful UV rays emitted by the sun and Aloe Vera extracts, which have proven to improve skin complexions and radiances. Our formula is hydrating, absorbing and non-sticky.
Honesty
We are determined to remain honest in everything we do. All ingredients are on the label. We are truthful to ourselves, our clients, and our partners. We source ingredients and distribute our products with integrity.