THE BRAND YOUR SKIN LOVES

Finally, a better
way to feel
comfortable

IN YOUR OWN SKIN
THE BRAND YOUR SKIN LOVES
Finally, a better
way to feel
comfortable
IN YOUR OWN SKIN
Shop the collection
the skincare tan
Not just for one
skin type.
No more putting your skin into a one-size-fits- all box. We designed this skincare tan to put you at the center of it.

Our personalized approach identifies unique skin needs through vigourous customer research. We have finally designed a product that wont damage your skin or leav you all shades of orange!
About us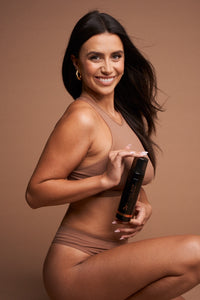 WHAT OUR CUSTOMERS THINK...
THE BEST TAN GOING
The best tan going!! For years of looking for tans and trialling for 2 weeks here and there, I knew the following morning with Naked Glow!! There is a shade to suit everybody. So smooth, so little effort to apply, such big results! Wow!
CHELSEA KELLY
I get compliments all the time
I love everything about this tan ! Mainly the colour and how natural it looks, I get compliments all the time from people thinking it's my own colour!! And it wears off beautifully. I've tried so many tans but nothing beats this one
AMY DALY
I love how it doesn't stick to your elbows or knees
Absolutely can't recommend Naked Glow enough. I love the tan, it's hydrating, it smells nice, it's not sticky, it dries crazy quick and it looks fab when it's on. My favourite colours are Bronze Babe and Golden Glow. I love how it doesn't stick to your elbows or knees and it also easier to remove than most other tans on the market.
Cathriona Walsh
It looked natural and it didn't smell.
I love this tan! It applies nice to skin, I really liked like colour & the complexion of Golden Glow - It wasn't to dark, it looked natural and it didn't smell. I got loads of compliments on it. I also really admire the branding, the packaging is stunning. Overall, I was very impressed by everything!
Jane Howlett
ITS TIME TO GLOW DIFFERENTLY
SHOP THE COLLECTION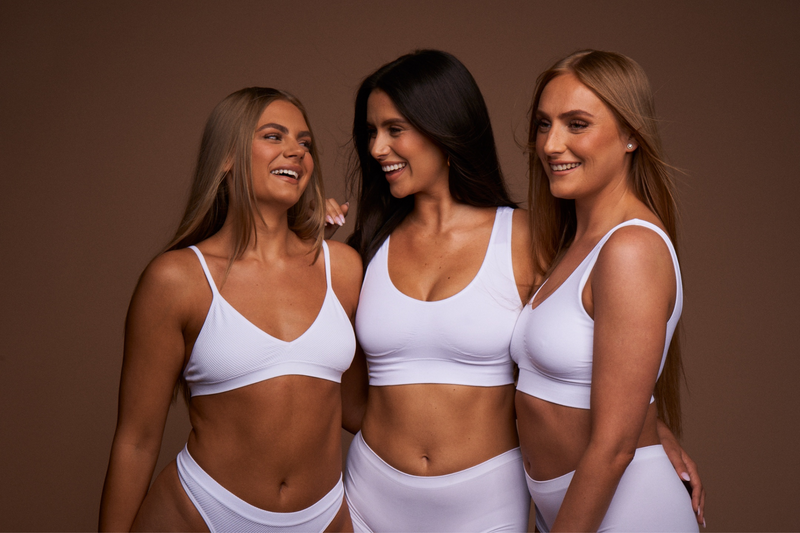 3 products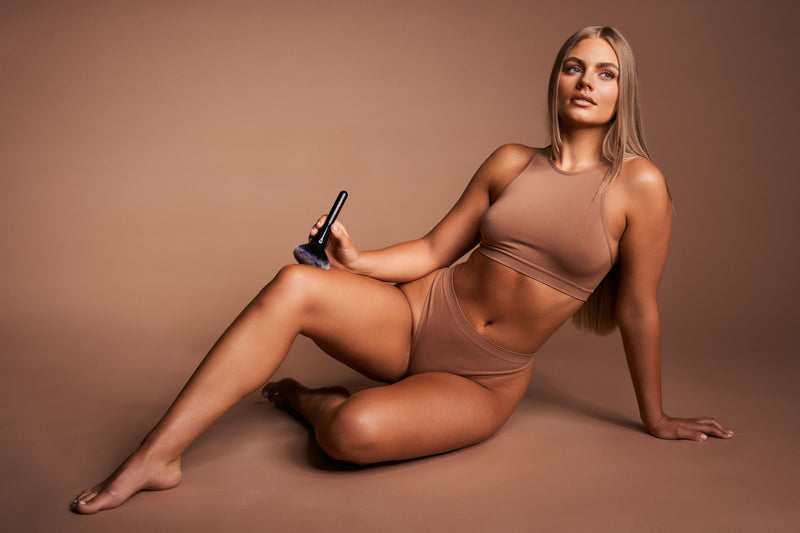 4 products
21 products
tHE MUST HAVES
Your Tanning Tool-kit Essentials
The perfect collection for the perfect skin.
sign up here
STAY IN THE LOOP