Combining tanning with skincare. A healthy tan for maximum results
The trio of Mousses are created with the skin in mind. Free from parabens, nasties and harsh chemicals, the formula is enriched with Sodium Hyaluronate, which locks in moisture to aid hydration leaving your skin silky smooth and nourished alongside Aloe Vera and Vitamin E to enhance the complexion and improve the skin's texture and softness.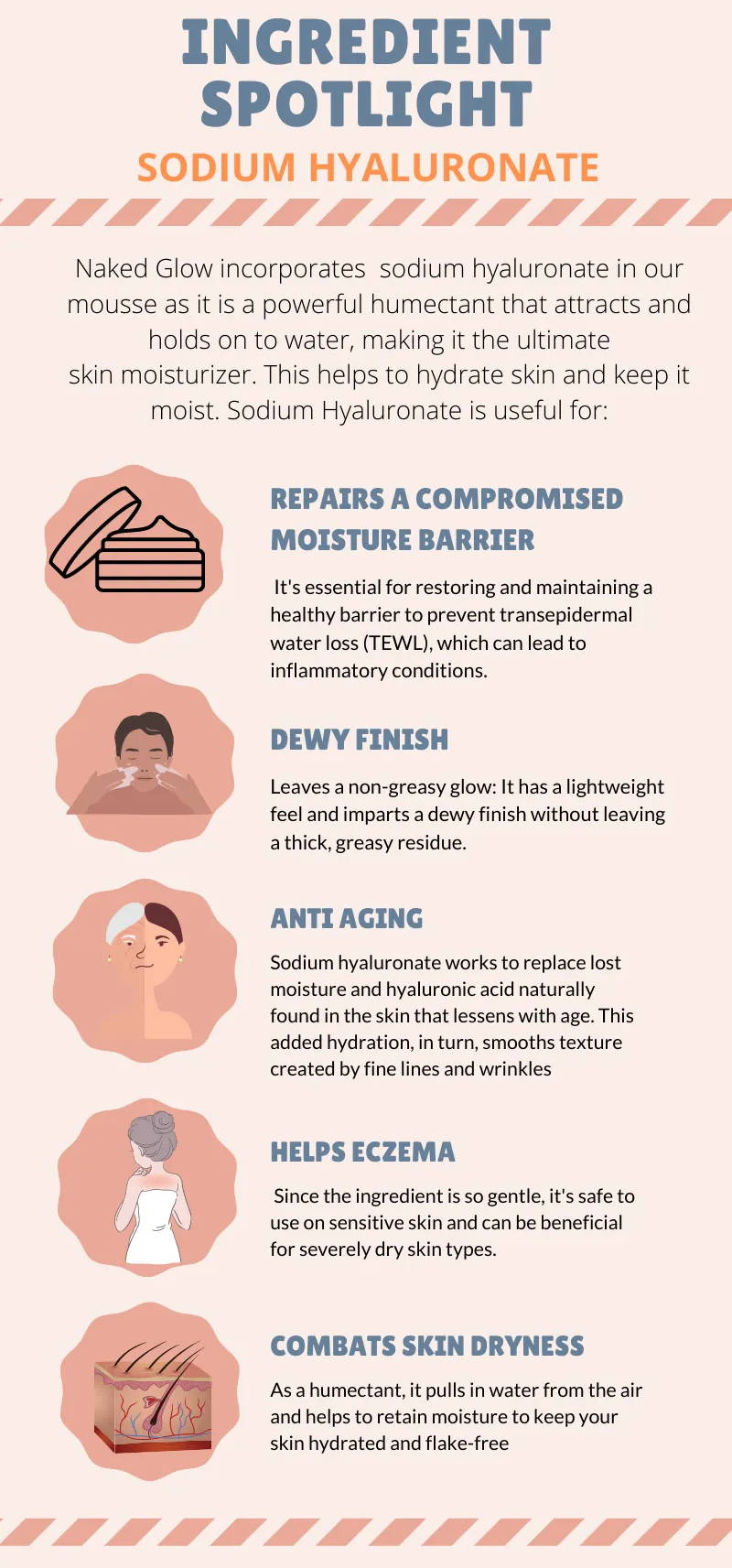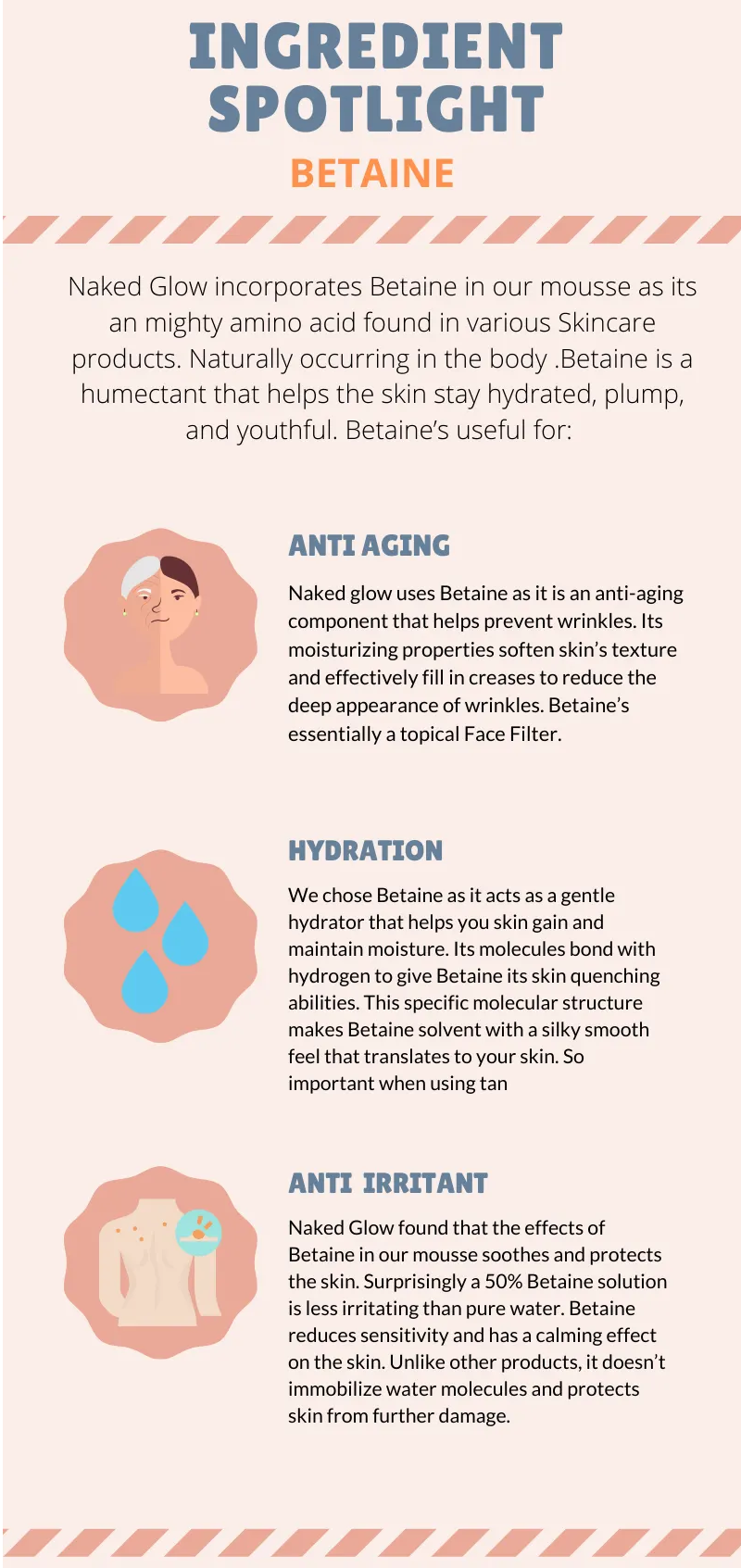 Why do we include these two in our formula?
We really want products that simply create a golden glow and that is good for the skin right? and that's exactly what our tan does. Simply great tan with simply amazing skincare ingredients such as Sodium Hyaluronate and Betaine.
Sodium Hyaluronate is a derivative of hyaluronic acid. Sodium hyaluronate is the salt form of hyaluronic acid; it is a smaller molecule, making it easier to penetrate the skin and be absorbed. It provides water-based moisture to the skin, reduces the appearance of fine lines and wrinkles, helps wound healing, and hydrates cells. It helps to replenish the skin's moisture content, hydrating the skin's cells, and giving you that plump, dewy look , it also helps to improve the appearance of fine lines and wrinkles by addressing one of the main signs of aging; visible loss of fullness.
Do you have sensitive skin? well sensitive skin types often benefit from the use of sodium hyaluronate as it is a non-irritating ingredient. Sodium hyaluronate doesn't cause any sensitizing issues and may help the skin to calm itself during irritated moments.
Or do you have oily or congested skin? well sodium hyaluronate is an excellent addition for oily, combination, or congested skin as it adds hydration without the heaviness. Sodium hyaluronate may also help to reduce the overproduction of sebum which can occur when the skin is dehydrated as an attempt to compensate for the lack of moisture. That's why our formula is prefect for your face too.
Betaine helps to improve water retention in the skin, reduces the visible signs of aging, and may calm irritated skin irritation. This ingredient in our tan also helps to improve the hydration levels in the skin, giving your skin that dewy, plumped look. Skin hydration is a vital part of general skin health as when the skin is dehydrated; it is more susceptible to damage, infection, and dullness. Betaine is also used as it is a non-irritating ingredient and may help soothe inflamed sensitized skin. Betaine is less irritating than water and helps to maintain the skin's natural barrier, protecting the skin from water loss, allergens, and bacteria. A healthy skin barrier is important for preventing irritation and sensitivity.
Don't forget about your vitamin E and Aloe Vera.
Naked Glow Mousse contains many skin enhancing ingredients such as Vitamin E and Aloe Vera which have been proven to improve skin complexion and radiance. Our hydrating tan leaves skin golden and dries in second.